AMERICA NEWS NOW |
Posted by Barbara Bowen, Virginia NRCS in Conservation
Dec 13, 2021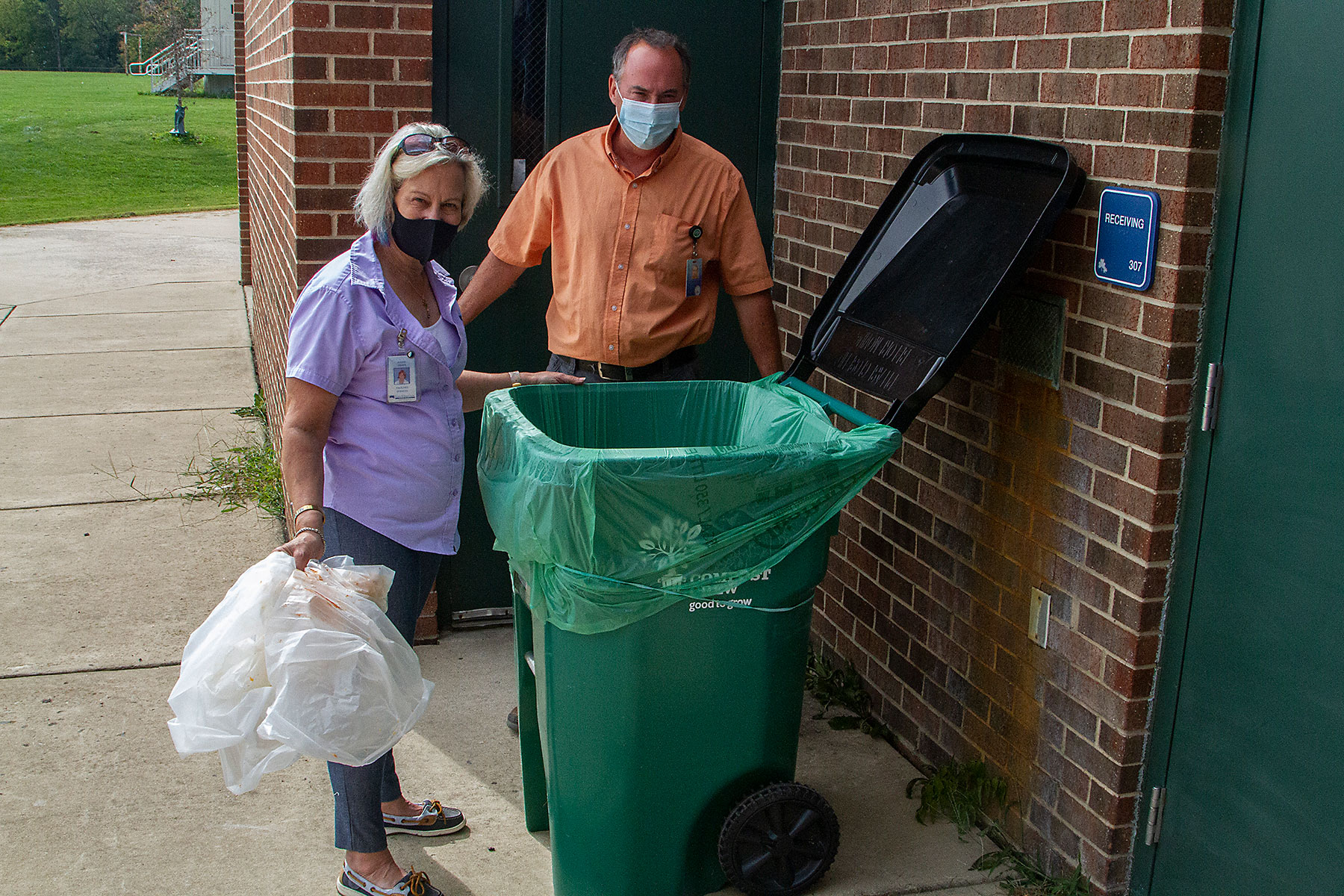 Through a unique collaboration with USDA's Office of Urban Agriculture and Innovative Production, food leftovers from six district schools in Prince William County, Virginia, are now being sorted, bagged, and collected before being mixed with organic yard waste and processed into compost at the county's recycling center. In the first six weeks of the program, almost eight tons of food scraps have been recycled rather than buried in the county landfill.
Prince William operates the state's second-largest school district, with more than 90,000 students attending classes in 95 buildings. The project was awarded more than $88,000 as one of the nation's first pilot projects in the Community Compost and Food Waste Reduction (CCFWR) program for 2021. The pilot program began in October at all six participating schools.
The composting process begins when students deposit their food waste in trash cans reserved for compost. The school district and the county then bring in their commercial partners to pick up bags of pre-sorted food waste and take them to a compost production operation at a local recycling facility, where they are mixed with garden waste and then shredded, passing over magnets at one point to allow for extraction of miscellaneous metal. The compost is then ripened, first in a concrete bunker and eventually in long columns of 20-foot-high piles called "windrows." An innovative process that aerates the compost while it matures has shortened the time between collection and resale from 12 to six months.
The first compost including waste from the six schools will be usable in February or March of 2022. Some of the compost will be sold, and some will be given back to the school district to fertilize gardens on school property.
For the full story, see the blog on the Virginia NRCS website or learn more about OUAIP cooperative agreements.
Write a Response