AMERICA NEWS NOW |
The manufacturers of COVID-19 vaccines and federal health officials should remove liability protection from the jabs if they insist on children getting vaccinated, a former Department of Health and Human Services (HHS) official says.
"Leave the children alone," Dr. Paul Alexander, a senior HHS official on COVID-19 pandemic policy during the Trump administration, told EpochTV's "American Thought Leaders" program in a recent interview.
"If you cannot, Dr. Fauci, Dr. Walensky, Dr. Francis Collins, all of the vaccine manufacturers must come to the table and put liability protection on the table and remove it," he added.
Dr. Anthony Fauci heads the National Institute of Allergy and Infectious Diseases (NIAID), Dr. Rochelle Walensky heads the Centers for Disease Control and Prevention (CDC), and Dr. Collins heads the National Institutes of Health (NIH).
The Trump administration invoked a law called the Public Readiness and Emergency Preparedness Act, or the PREP Act, in March 2020, after the COVID-19 pandemic was declared.
The act enables the health secretary to issue a declaration providing liability immunity to certain people and entities against any claim of loss. That includes vaccine manufacturers and pharmacies.
The emergency declaration shifted where people go to ask for compensation if they believe they or a loved one has been harmed by a vaccine or other product, from the National Vaccine Injury Compensation Program to the Countermeasures Injury Compensation Program (CICP).
Just 40 claims have been deemed eligible for compensation by program administrators since 2010. None of the claims are related to COVID-19 products. No COVID-19-related claims have been approved as of Oct. 1; three have been denied.
The CICP has reported 1,357 claims made alleging injury or death from COVID-19 vaccines and 1,801 claims alleging injury or death from other COVID-19 countermeasures.
"The CICP is working to process claims as expeditiously as possible," a spokesman from the Health Resources and Services Administration, which runs for program, told The Epoch Times in an email on Wednesday.
"For the majority of COVID-19 countermeasure claims, including COVID-19 vaccine claims, the CICP is still waiting for records and documentation to be submitted. Requesters are permitted to submit the necessary medical records after the claim is filed and this is the most significant factor in the processing time for CICP claims. The CICP makes forms accessible to requesters that they can use to request the required records from their medical providers and communicates with requesters concerning the submission of all required records," he added.
The program was created, the spokesman previously said, "so that in the very unlikely event that an individual experiences a serious injury or death from a covered countermeasure, which includes COVID-19 vaccines, they might be considered for benefits."
The only exception to the immunity from liability is when a person or entity engages in "willful misconduct," or an act or omission that is taken "intentionally to achieve a wrongful purpose; knowingly without legal or factual justification; and in disregard of a known or obvious risk that is so great as to make it highly probable that the harm will outweigh the benefit."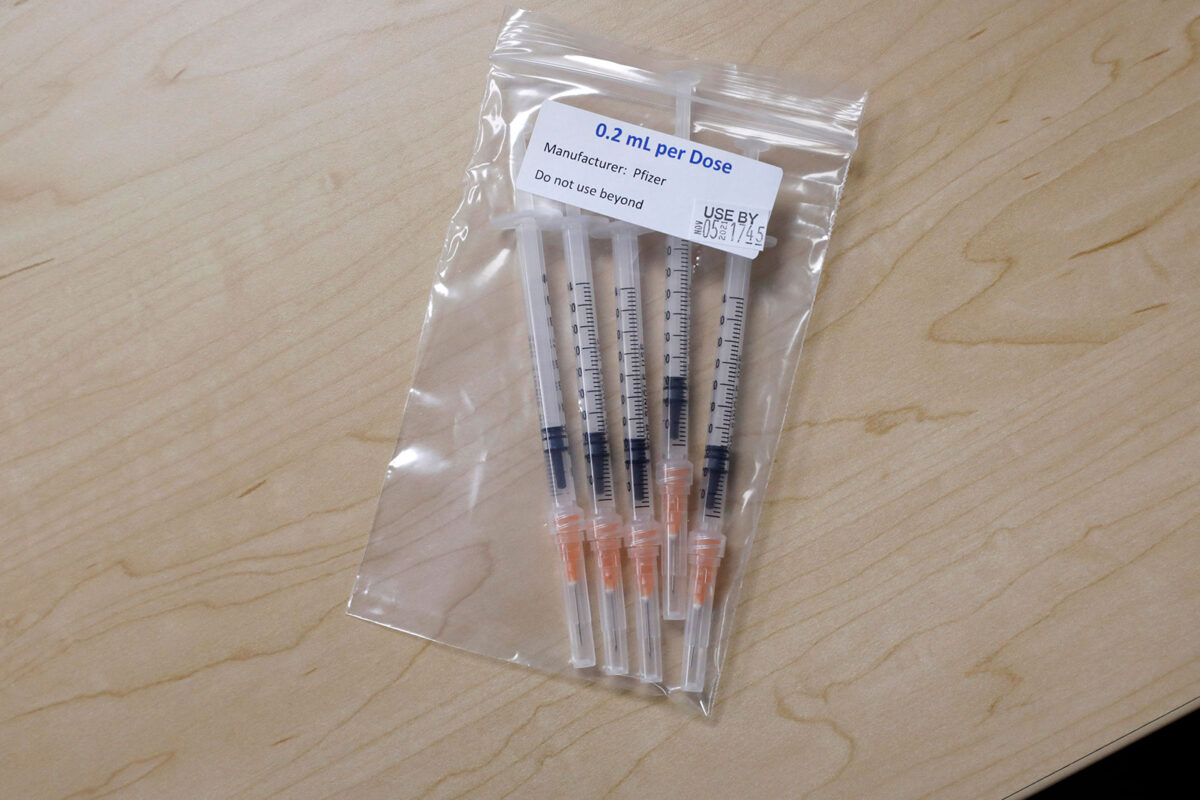 Vaccine Makers Should Agree to Lift Liability Protection From COVID-19 Shots: Former HHS Official