AMERICA NEWS NOW |
AUSTIN, Texas — Republican Texas Gov. Greg Abbott may have woken up Saturday to the sound of parents screaming the names of their children who died in the May 24 school shooting in Uvalde.
Family members of about a dozen of the students and teachers who died in the attack gathered in front of the governor's mansion in downtown Austin at around 5:15 a.m., blaring recordings of their children laughing and playing, then pausing to shout their names. Several parents held poster-sized portraits of their loved ones and yelled at Abbott to step outside.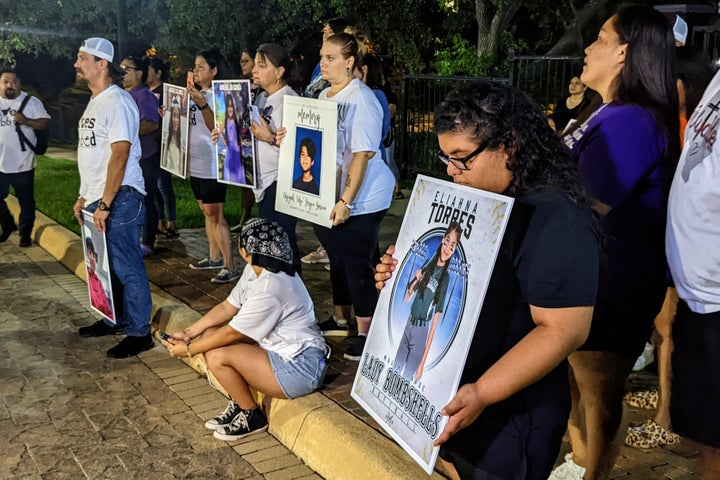 "If we can't sleep, neither can you!" one parent shouted.
"These are the voices of our children!" Brett Cross, whose son Uri died in the shooting, yelled into a bullhorn. "This is all we have left because you don't give a damn!"
The protest is part of a larger push from parents and the gun reform group March for Our Lives to get Abbott to call a special session of the state Legislature to raise the minimum age to buy semi-automatic rifles from 18 to 21.
Gun reform advocates generally want to see more aggressive restrictions on assault rifles. But raising the minimum age for purchase would be a smaller and more politically feasible step — and one that might have made a major difference in Uvalde. In that case, the shooter legally bought the assault rifle that was used in the attack shortly after his 18th birthday.
"The age needs to be raised to 21," Cross told HuffPost. "Our kids would still be alive."
Allowing people so young to buy firearms that can quickly kill large numbers of people increases the chances of s...