AMERICA NEWS NOW |
Timothy R. Barakett, a member of the Harvard Corporation since 2019, will become treasurer of the University beginning July 1. He will succeed Paul J. Finnegan, who will carry forward as a member of the Corporation.
Barakett '87, M.B.A. '93, is a highly regarded expert in finance, an active investor and philanthropist, and an experienced trustee in education, healthcare, and beyond. He is also a highly engaged volunteer leader in Harvard Alumni Affairs and Development, especially in efforts to augment student financial aid.
As treasurer, Barakett will assume increased responsibility for overseeing University finances, in close partnership with the University's internal finance team. He will continue to serve on the board of directors of the Harvard Management Company (HMC), which he joined last year. Along with the president of the University, the treasurer serves not only as a Corporation member but also as an ex officio member of the Board of Overseers.
Barakett's new role was announced in a message from President Larry Bacow, President-elect Claudine Gay, and Penny Pritzker, senior fellow of the Corporation. "He is among Harvard's most dedicated alumni, with close ties across the Schools and with a particularly strong interest in assuring educational opportunities at Harvard for students from low- and middle-income families," they wrote. "We are fortunate to have Tim stepping into this important role."
Finnegan '75, M.B.A. '82, co-founder and co-CEO of the investment firm Madison Dearborn Partners, based in Chicago, has long been one of the University's most devoted volunteer leaders. A former president of the Harvard Alumni Association, a former Harvard Overseer, and a trusted adviser to the University's leadership team, he has served on the Corporation since 2012 and as treasurer since 2014. While continuing as a member of the Corporation through 2023-24, he will remain as chair of the HMC board of directors.
"Paul has served Harvard with extraordinary commitment and effectiveness, including his role in helping the University navigate the financial challenges posed by the COVID-19 pandemic," wrote Bacow, Gay, and Pritzker. "We look forward to opportunities to celebrate his outstanding service in the year to come."
Barakett has been a key member of the Corporation committee on finance since joining the Corporation in 2019. A member of the governing boards' joint committee on alumni affairs and development as well as the HMC board of directors, he has also served since 2021 as a Corporation liaison to the Board of Overseers.
A native of Montreal, Barakett was a first-generation college student at Harvard College and later attended Harvard Business School. A star hockey player in College, Barakett was a member of Team Canada in 1987 and played professional hockey in Switzerland before shifting his attention to finance. He founded and led Atticus Capital, a diversified asset-management firm, where he served as chairman and CEO for 15 years. Under his leadership, the firm grew to more than $20 billion in assets at its peak. Barakett wound down Atticus Capital in 2010 to spend more time with his family and pursue his philanthropic interests. He is now the chairman and CEO of TRB Advisors, a private investment firm based in New York.
"Harvard changed my life for the better, and I feel privileged by the opportunity to help Harvard do the same for so many others," said Barakett. "Paul Finnegan has done an outstanding job as treasurer. He will be a tough act to follow, and I'm glad I'll have another year of partnership with him on the Corporation. I'm also excited at the prospect of taking on my new role alongside a new president. I have great admiration for Claudine Gay, and I hope to do all I can to help her and Harvard thrive in the years ahead."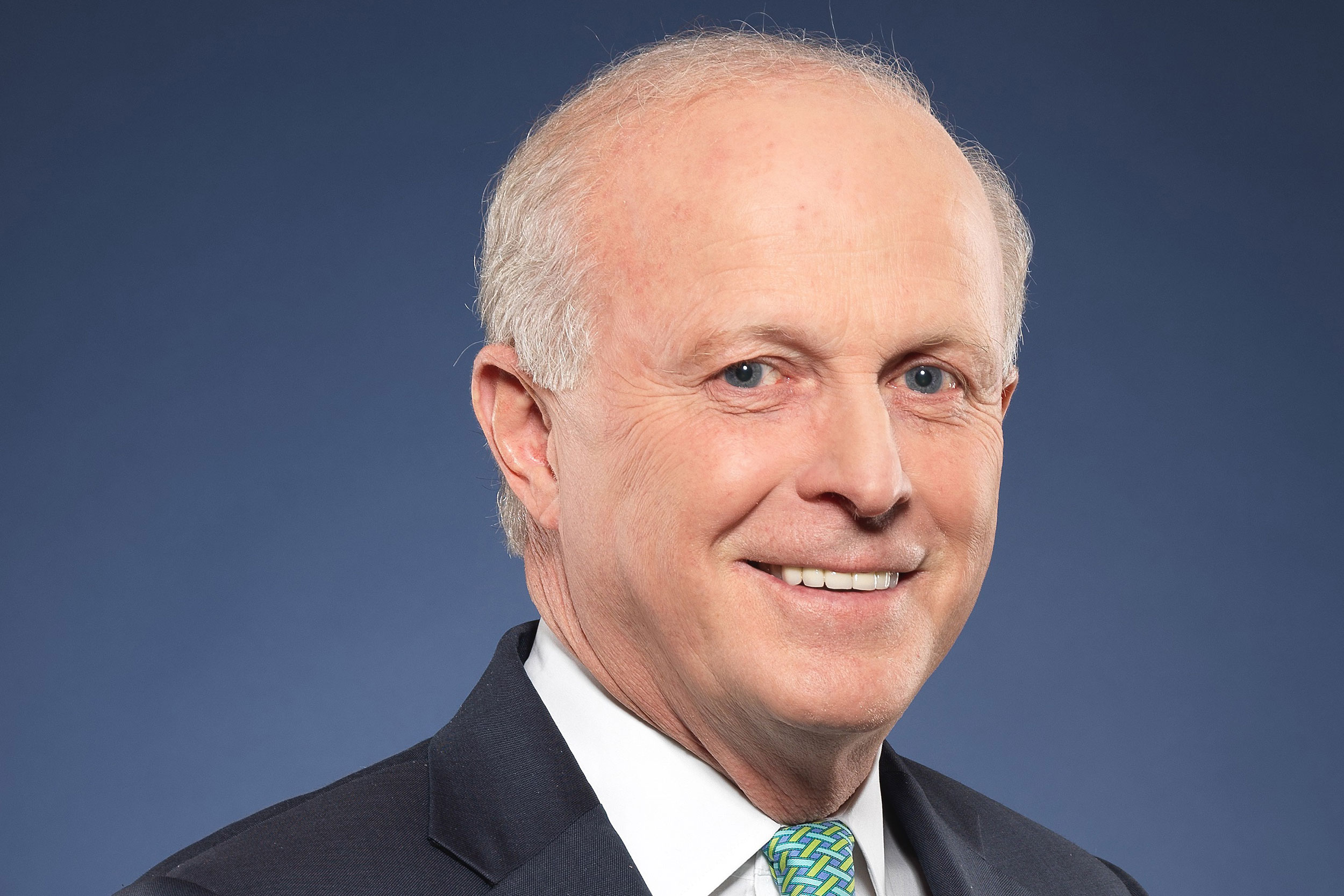 Broadly involved with an array of Harvard Schools, Barakett currently serves on the Faculty of Arts and Sciences Dean's Council, the Harvard Business School Board of Dean's Advisors, the Graduate School of Education Dean's Advisory Board, and the Harvard Chan School of Public Health Financial Aid Task Force. A longtime member of the Committee on University Resources, he co-chairs the FAS Financial Aid Working Group.
Barakett has been a leader in facilitating educational opportunities for first-generation and low-income students. The Barakett family's largest gift to Harvard, in support of financial aid, was critical to the launch of start-up grants for first-year students from low-income families. His broader philanthropy has emphasized efforts to promote opportunity, equity, and inclusion in education, health care, and other domains.
Finnegan, a native of Scituate, Massachusetts, was elected to the Harvard Board of Overseers in 2008. He served as chair of the board's committee on finance, administration, and management before being elected to the Corporation in 2012. Among other roles on the Corporation he has chaired the committee on finance and the HMC board and taken part in two presidential searches. As HMC chair, he led the search for current HMC CEO Narv Narvekar and has helped guide a range of changes to HMC's governance, organization, and investment approach.
"Tim Barakett will do an excellent job as Harvard's new treasurer," said Finnegan. "He brings financial expertise, deep knowledge of Harvard, sound judgment, and a collegial, collaborative approach to all he does. Serving as treasurer has been a genuinely fulfilling experience for me. I'm looking forward not only to helping Tim in whatever ways I can during my final year on the Corporation, but also to supporting our terrific new president, Claudine Gay, as she moves to Massachusetts Hall."
President of the Harvard Alumni Association in 2006-07, Finnegan is a current member of the Faculty of Arts and Sciences Dean's Council, the Harvard Business School Board of Dean's Advisors, the Harvard Chan School of Public Health Leadership Council, and the Leadership Council of the Harvard Kennedy School of Government's Center for Public Leadership. He co-chaired both the planning committee and the executive committee for The Harvard Campaign, which concluded in 2018. He has additionally served as a longtime member of the Committee on University Resources, chair of the HBS Fund, and was a fundraising leader for the College Class of 1975. From 2009 to 2011, he served as one of three alumni members of the University's financial management committee. He is a past recipient of the Harvard College Fund's Richard T. Flood Award, presented by the Harvard College Fund for outstanding service.
Active in Chicago-area civic life, with a strong interest in K-12 education, Finnegan is a member and past chair of the Chicago regional advisory board of Teach For America, past treasurer of TFA's national board of directors, and a member of the board of the Chicago Council on Global Affairs.