AMERICA NEWS NOW |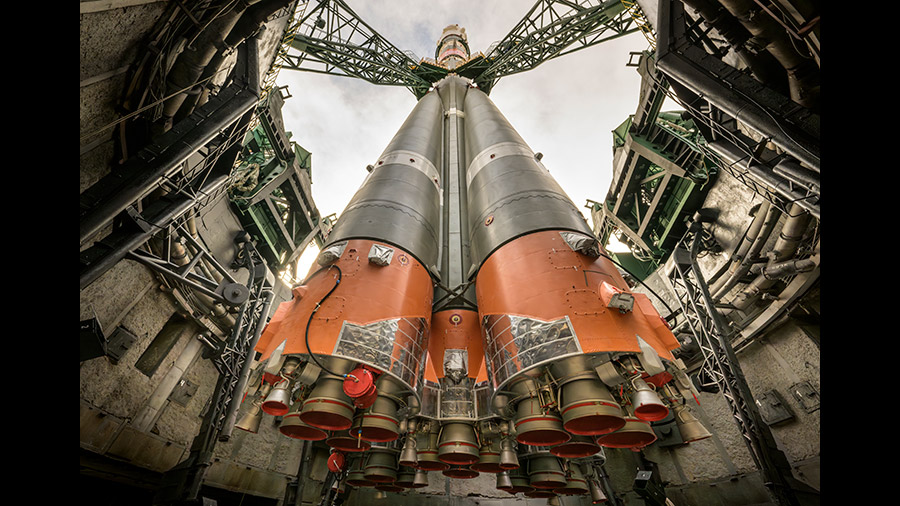 Mission managers have given the go for the launch of three new crew members aboard the Soyuz MS-24 spacecraft to the International Space Station at 11:44 a.m. EDT on Friday. NASA astronaut Loral O'Hara and Roscosmos cosmonauts Oleg Kononenko and Nikolai Chub will ride the Soyuz crew ship and dock to the Rassvet module just over three hours later at 2:56 p.m.
Expedition 69 Commander Sergey Prokopyev and Flight Engineers Dmitri Petelin will be on duty Friday monitoring the arrival of the new Soyuz. After the new crew docks and after leak and pressure checks, Prokopyev will open the station's Rassvet hatch while Kononenko and Chub will open the Soyuz hatch. The new trio will enter the orbital outpost, join the station crew for a welcoming ceremony, participate in a safety briefing, and begin a six-month space research mission.
Prokopyev and Petelin continued preparing for the arrival of the new trio by setting up crew quarters for the new cosmonauts inside the orbital lab's Roscosmos segment on Thursday. NASA Flight Engineer Frank Rubio will configure O'Hara's new crew quarters in the Columbus laboratory module on Friday before she arrives.
Prokopyev, Petelin, and Rubio are also preparing for their return to Earth inside the Soyuz MS-23 spacecraft on Sept. 27. The two cosmonauts have been testing the lower body negative pressure suit that may help their bodies adjust quicker to Earth's gravity after living in weightlessness for just over one year. When Rubio lands with his Soyuz crewmates, he will have the record for the longest single spaceflight by a NASA astronaut at 371 days, surpassing astronaut Mark Vande Hei's record of 355 days.
Rubio joined several of his Expedition 69 crewmates on Thursday for the Vascular Aging study collecting blood, urine, and saliva samples for analysis. Rubio along with astronauts Jasmin Moghbeli, Andreas Mogensen, and Satoshi Furukawa assisted each other with the blood draws. Moghbeli of NASA closed out the study spinning samples in a centrifuge then stowing them in a science freezer.
Mogensen of ESA (European Space Agency) later trained to operate the Canadarm2 robotic arm and serviced laptop computers in the Columbus lab. Furukawa from JAXA (Japan Aerospace Exploration Agency) set up food and drinks for the arriving crew and collected water samples for analysis from the Kibo laboratory module.
Roscosmos cosmonaut Konstantin Borisov focused his activities on orbital plumbing and electronics maintenance during the first part of his day. In the afternoon, he checked out video hardware and laptop computers.
---
Learn more about station activities by following the space station blog, @space_station and @ISS_Research on X, as well as the ISS Facebook and ISS Instagram accounts.
Get weekly video highlights at: https://roundupreads.jsc.nasa.gov/videoupdate/
Get the latest from NASA delivered every week. Subscribe here: www.nasa.gov/subscribe