AMERICA NEWS NOW |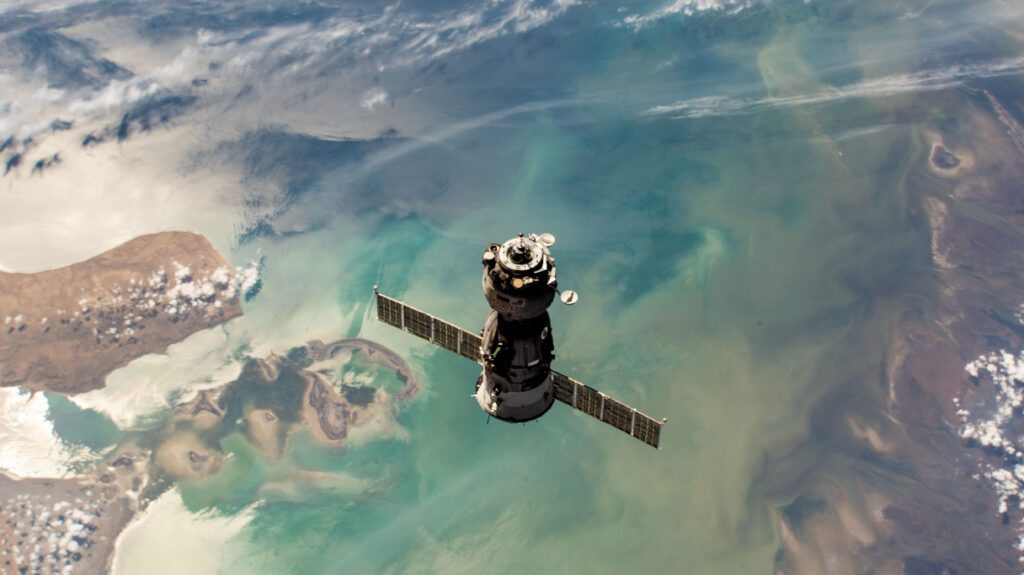 NASA Television coverage of NASA astronaut Frank Rubio and two Roscosmos cosmonauts' end of mission aboard the International Space Station is underway.
Rubio, along with Sergey Prokopyev and Dmitri Petelin, will close the hatch to the Roscosmos Soyuz MS-23 spacecraft at 12:40 a.m. EDT Wednesday, Sept. 27, to begin the journey back to Earth. The Soyuz will undock from the Rassvet module, heading for a parachute-assisted landing at 7:14 a.m. (5:14 p.m. Kazakhstan time) on the steppe of Kazakhstan, southeast of the remote town of Dzhezkazgan.
Mission coverage will air live on NASA TV, the agency's website, and the NASA app at the following times (all EDT):
3:30 a.m. – Undocking coverage begins (undocking scheduled at 3:51 a.m.)
6 a.m. – Deorbit burn and landing coverage begins (landing scheduled at 7:14 a.m. / 5:14 p.m. Kazakhstan time)
Rubio, Prokopyev, and Petelin launched Sept. 21, 2022, on Soyuz MS-22, and will wrap up a 371-day mission spanning 5,936 orbits of Earth and more than 150 million miles. During the year-long mission, Rubio broke the record for the longest single spaceflight by an American astronaut, previously held at 355 days. This was the first space flight for Rubio and Petelin, and the second space flight for Prokopyev who is ending the mission with 568 cumulative days spent in space.
Upon departure of the trio, Expedition 70 will formally begin aboard the station with NASA astronauts Loral O'Hara and Jasmin Moghbeli, ESA (European Space Agency) astronaut and new station commander Andreas Mogensen, JAXA (Japan Aerospace Exploration Agency) astronaut Satoshi Furukawa and Roscosmos cosmonauts Oleg Kononenko, Nikolai Chub, and Konstantin Borisov.
After landing, the Soyuz MS-23 crew will split up, as per standard crew return practice, with Rubio returning to NASA's Johnson Space Center in Houston, and the cosmonauts flying back to Star City, Russia.
---
Learn more about station activities by following the space station blog, @space_station and @ISS_Research on X, as well as the ISS Facebook and ISS Instagram accounts.
Get weekly video highlights at: https://roundupreads.jsc.nasa.gov/videoupdate/
Get the latest from NASA delivered every week. Subscribe here: www.nasa.gov/subscribe