AMERICA NEWS NOW |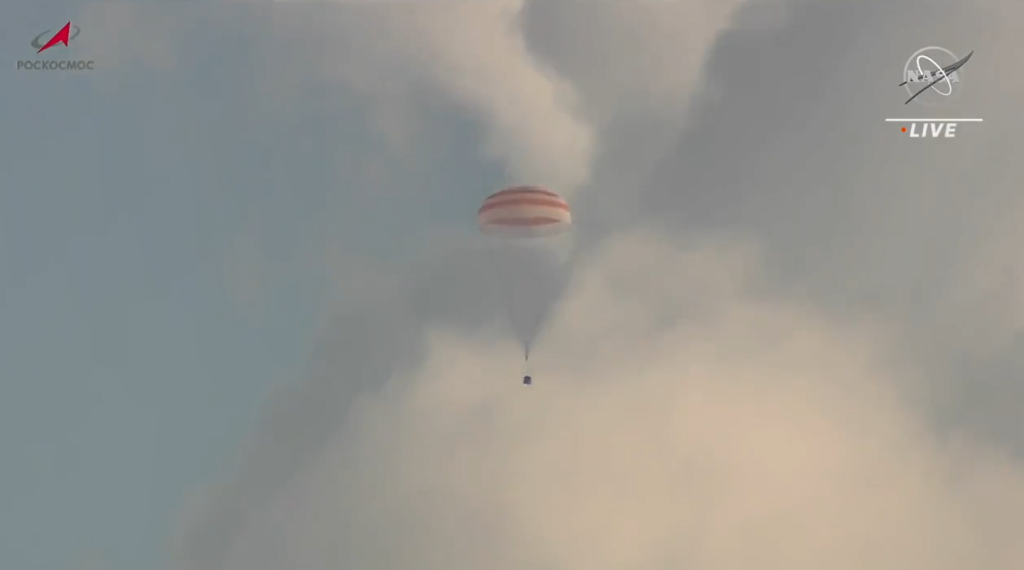 NASA astronaut Frank Rubio ended his record-breaking time in space with a parachute-assisted landing in the Soyuz MS-23 spacecraft on the steppe of Kazakhstan, southeast of the remote town of Dzhezkazgan, at 7:17 a.m. EDT (5:17 p.m. Kazakhstan time) Wednesday, Sept. 27. Rubio, along with Roscosmos cosmonauts Sergey Prokopyev and Dmitri Petelin, began the journey back to Earth at 3:54 a.m. when the Soyuz undocked from the International Space Station.
Rubio arrived at the International Space Station on Sept. 21, 2022, spending 371 days in low Earth orbit, and breaking the previous American record held by NASA astronaut Mark Vande Hei by 16 days.
During his 371 days aboard the station, Rubio experienced:
Approximately 5,936 orbits of Earth
Approximately 157,412,306 statute miles traveled (equivalent of approximately 328 round trips to the Moon and back)
Fifteen spacecraft visiting the International Space Station, including four Roscosmos Progress cargo ships, two Northrop Grumman Cygnus cargo spacecraft, two Roscosmos Soyuz, four crewed SpaceX Dragons, and three uncrewed SpaceX Dragons.
Expedition 70 now is underway on the space station with NASA astronauts Loral O'Hara and Jasmin Moghbeli, ESA (European Space Agency) astronaut and new station commander Andreas Mogensen, JAXA (Japan Aerospace Exploration Agency) astronaut Satoshi Furukawa and Roscosmos cosmonauts Oleg Kononenko, Nikolai Chub, and Konstantin Borisov.
---
Learn more about station activities by following the space station blog, @space_station and @ISS_Research on X, as well as the ISS Facebook and ISS Instagram accounts.
Get weekly video highlights at: https://roundupreads.jsc.nasa.gov/videoupdate/
Get the latest from NASA delivered every week. Subscribe here: www.nasa.gov/subscribe