AMERICA NEWS NOW |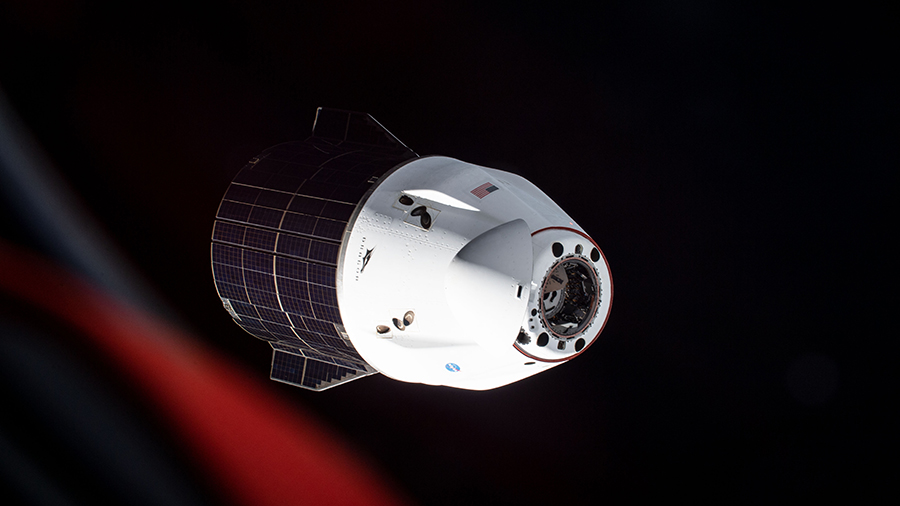 The Expedition 65 crew is turning its attention to this weekend's arrival of a U.S. cargo craft and a pair of Russian spacewalks starting several days later.
SpaceX is planning to launch its Cargo Dragon spacecraft to the International Space Station on Saturday at 3:37 a.m. EDT. It will arrive on Sunday and dock autonomously at 11 a.m. to the Harmony module's forward international docking adapter packed with new science experiments and crew supplies. NASA TV will broadcast both launch and docking and NASA Flight Engineers Shane Kimbrough and Megan McArthur will be on duty monitoring the Cargo Dragon's arrival.
Cargo transfers are still ongoing inside the U.S. Cygnus space freighter from Northrop Grumman attached to the Unity module. Commander Akihiko Hoshide of the Japan Aerospace Exploration Agency (JAXA) partnered with Flight Engineer Thomas Pesquet of ESA (European Space Agency) offloading some of the four tons cargo packed inside Cygnus during the afternoon.
Two spacewalks are planned to set up Russia's newest module, the Nauka Multipurpose Laboratory Module, for science operations on Sept. 3 and 9. Cosmonauts Oleg Novitskiy and Pyotr Dubrov have been preparing their Orlan spacesuits and Russian spacewalk hardware inside the Poisk module where they will begin both spacewalks.
NASA Flight Engineer Mark Vande Hei joined Hoshide in the U.S. Quest airlock today stowing their U.S. spacesuits and spacewalk tools. Today's spacewalk to prepare the International Space Station for its third Roll-Out Solar Array was postponed by station managers early Monday.