AMERICA NEWS NOW |
Chicago officials have canceled classes for the second consecutive day after the Chicago Teachers Union (CTU) refused to teach in-person.
Chicago Public Schools (CPS) announced late Wednesday that classes would not take place either in-person or remotely on Thursday.
"We apologize for the disruption that the union's illegal work stoppage is causing for your family," Chicago schools CEO Pedro Martinez wrote in a letter to parents.
While CTU voted earlier this week to teach virtually until the number of COVID-19 cases got lower or Chicago officials acquiesced to various demands, some teachers have been choosing to report to work anyway, and some schools have enough staff to return to in-person classes as soon as Friday, officials said.
At schools where many teachers have not been showing up, parents may get materials for students to use at home in the coming days.
Chicago Mayor Lori Lightfoot told a press conference that she "will not allow" the union "to take our children hostage."
She took issue with the union demanding that all educators, students, and volunteers test negative for COVID-19 before returning to school.
"We are not going to rob parents of their right and their obligation to tell us if they want testing or not on their children. It's not going to happen. It's morally wrong," Lightfoot said.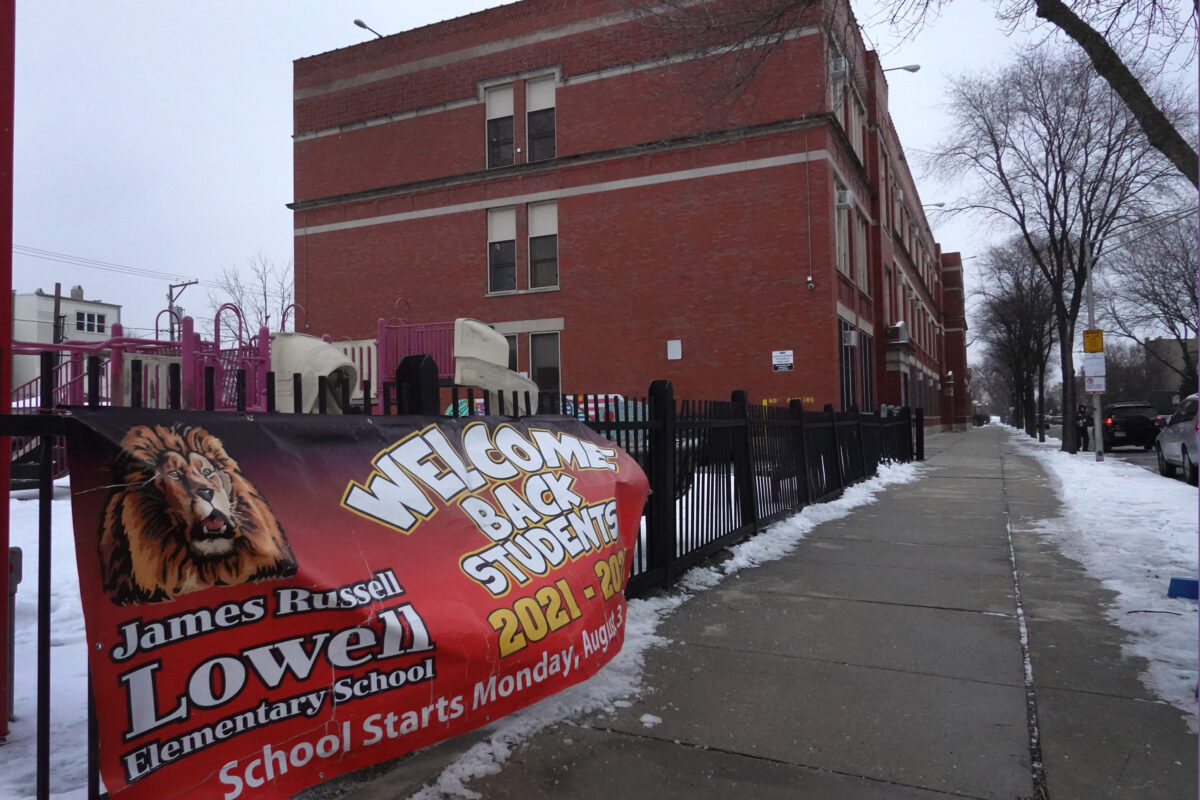 The mayor has received backing from the White House, which said earlier Wednesday that all schools should remain open, including in Chicago, but the union has thus far stood firm on its demands.
CTU President Jesse Sharkey in an email to union members late Wednesday said negotiations are only now beginning "in earnest" and that the union filed an unfair labor practice charge, claiming school officials are violating a memorandum of agreement reached in August 2021.
"They falsely claim that we're engaging in an illegal strike, when we WANT to teach but can't because they've locked us out. We have rights to safety and we've been at the bargaining table for 20 months to secure those rights. We haven't shifted the goal posts one bit; in fact, we've been saying the same thing for months: Please, work WITH us to set up comprehensive testing, work with us to vaccinate students, and work with us to establish basic guard rails. This document outlines how the mayor's CPS team has rejected those offers at every turn," Sharkey said.
"Without such mitigations, we know that CPS buildings aren't safe. By sticking together and demonstrating the strength of our solidarity to the mayor and all of Chicago, we can win the safety that Chicago's students and parents deserve," he added.