AMERICA NEWS NOW |
Posted by Rachel Dotson, Public Affairs Specialist, National Institute of Food and Agriculture in Research and Science
Sep 21, 2023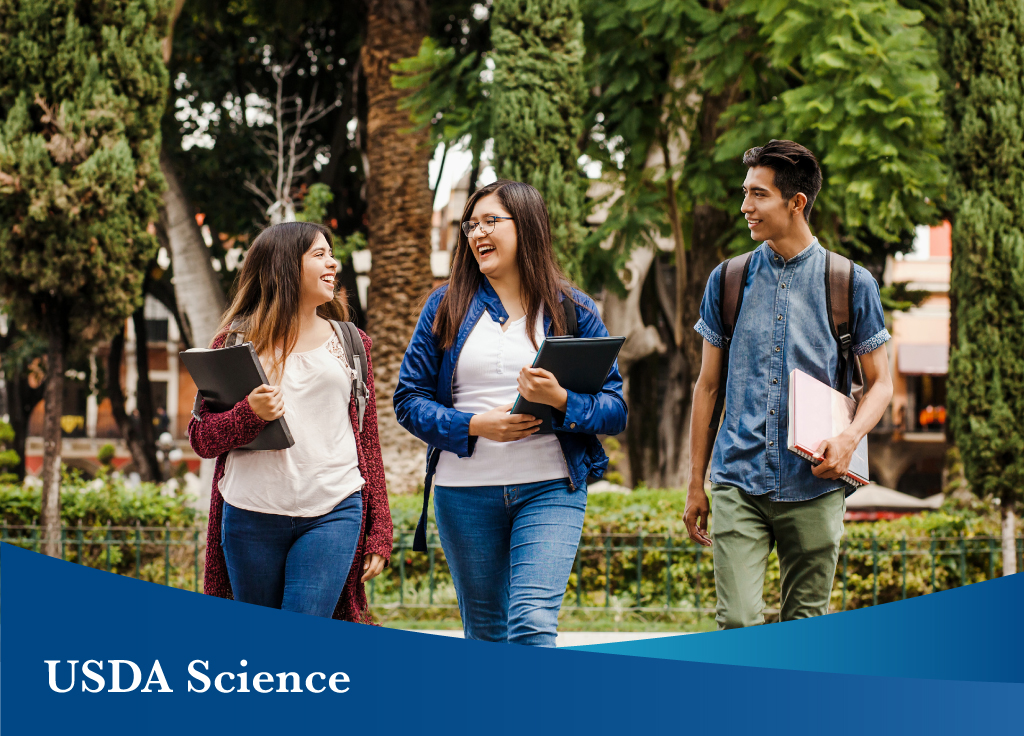 From mid-September through mid-October, USDA is celebrating National Hispanic Heritage Month, an observance that recognizes contributions made by Hispanic and Latino Americans.
In 2021, the Census Bureau reported more than 62 million Hispanics and Latinos living on the U.S. mainland and 3.3 million living in Puerto Rico. According to the Hispanic Association of Colleges and Universities, the Hispanic and Latino share of the labor force is projected to reach 35.9 million in 2030, accounting for 78% of the net new workers between 2020 and 2030.
Supporting minority-serving colleges and universities to build their capacity in food and agriculture disciplines, USDA's National Institute of Food and Agriculture (NIFA) awards education grants to Hispanic-serving Institutions (HSIs). This effort aims to attract outstanding students and produce graduates capable of leading the nation's food and agricultural scientific and professional workforce.
Below are some examples of USDA NIFA programs that are helping to build and strengthen our future agriculture workforce:
Through HSI funding, Florida International University has improved the agricultural science degree at the institute, while developing and collaborating on curriculum with Inter Americana University of Puerto Rico, Miami Dade College-North, St. Thomas University and Miami Dade College. From 2016-2019, this effort prepared over 50 undergraduates, four master's degree students, and one doctoral student for internships and professional careers in agriculture.
To help launch careers in natural resources management, the University of New Mexico-Taos and New Mexico Highlands University have created the Leadership in Forestry Training (LIFT) program. LIFT relies on mentoring to increase the availability of skilled HSI graduates with climate change knowledge to fill critical occupations in natural resources management. Awarded in 2019, the program has supported 27 students.
Texas A&M University-Kingsville (TAMUK) saw a need to prepare personnel in the inspection and management process of imported fresh food on the south border. The large Hispanic population in south Texas is an ideal workforce. TAMUK's Connecting the Dots in the Global Fresh Produce Market project, awarded in 2022, is working to prepare Hispanic students for future careers in global food production.
New Mexico State University and California State University, Chico are working together on the A Pipeline to Enhance the Competitiveness Of Underrepresented Scholars For Entry Into Agriculture, Scientific and Professional Careers project. Awarded in 2022, the program aims to train 15 undergraduate students and 10 graduate students in building awareness of academic and career opportunities related to food and agricultural sciences.
To learn more about USDA NIFA programs that support Hispanic-serving Institutions, visit: www.nifa.usda.gov/grants/programs/hispanic-serving-institutions-education-grants-hsi-program.