AMERICA NEWS NOW |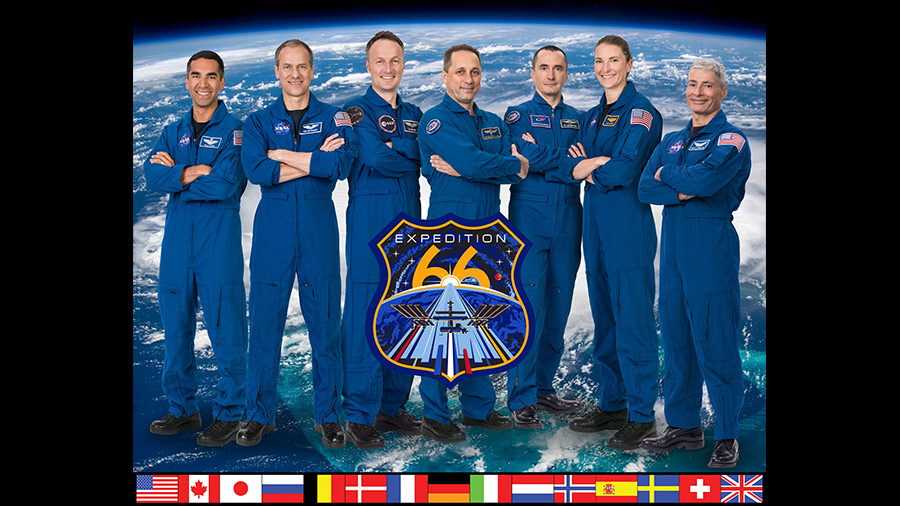 Five Expedition 66 astronauts had the day off on Friday while the two cosmonauts focused on human research and maintenance aboard the International Space Station.
The orbiting lab's four NASA astronauts and one ESA (European Space Agency) astronaut relaxed at the end of the week following several days of life science and physics research. Off-duty time usually consists of activities such as watching movies, talking to family on the ground, and looking at the Earth below from the seven-windowed cupola.
This week's science schedule included a pair of vision studies as well as weeklong eye scans using the Ultrasound 2 device. Another experiment is observing how a variety of cement mixtures harden in space that may inform construction techniques on lunar and planetary surfaces.
Robotics and space nutrition were also on the research slate earlier this week. The crew demonstrated Astrobee rendezvous techniques using an algorithm then explored how to produce and maintain nutrients during long-term space missions.
NASA Flight Engineer Mark Vande Hei reached a milestone on Thursday when he hit 300 continuous days of living in space. He is on his way to breaking NASA astronaut Scott Kelly's single spaceflight record of 340 days on March 15. Vande Hei will return to Earth on March 30 accumulating 355 consecutive days in orbit.
The two cosmonauts stayed busy on Friday working in the space station's Russian segment. Commander Anton Shkaplerov spent the morning on cargo transfers before studying ways to optimize exercise in microgravity during the afternoon. Flight Engineer Pyotr Dubrov worked on computer maintenance throughout the day before assisting the commander with his exercise research.